Weddings
Stylish and elegant weddings at Crown Perth
Crown Perth is the perfect location for a unique, stylish, elegant hotel wedding. With onsite wedding venues and luxurious hotel facilities, including an indulgent day spa and spacious accommodation, Crown Perth has everything you need to enjoy your special day.
With an array of stunning wedding venues spread across Perth's Crown locations, browse indoor and outdoor spaces suitable for large or intimate celebrations. Whether you are after subtle elegance or a grand affair, there is a venue suited for everyone's taste.
Celebrate your special day with indulgent cuisine prepared by Crown Perth's world-renowned chefs. For a seamless planning experience, choose from an array of luxury wedding packages with culture-specific and classic elements.
Wedding Venue – 5 Star Hotel, 2020 Winner
Brides Choice Awards Perth
Meet the Chef
Sean Marco, Executive Chef Crown Towers Perth and Banquets
Meet Crown Perth's world-renowned chef Sean Marco. Bringing over two decades of global experience to the table, Sean is the executive chef at Crown Towers Perth. Sean plays an integral role at Crown Perth, overseeing all culinary operations and leading a team of over 200 chefs to deliver an unparalleled dining experience for all events.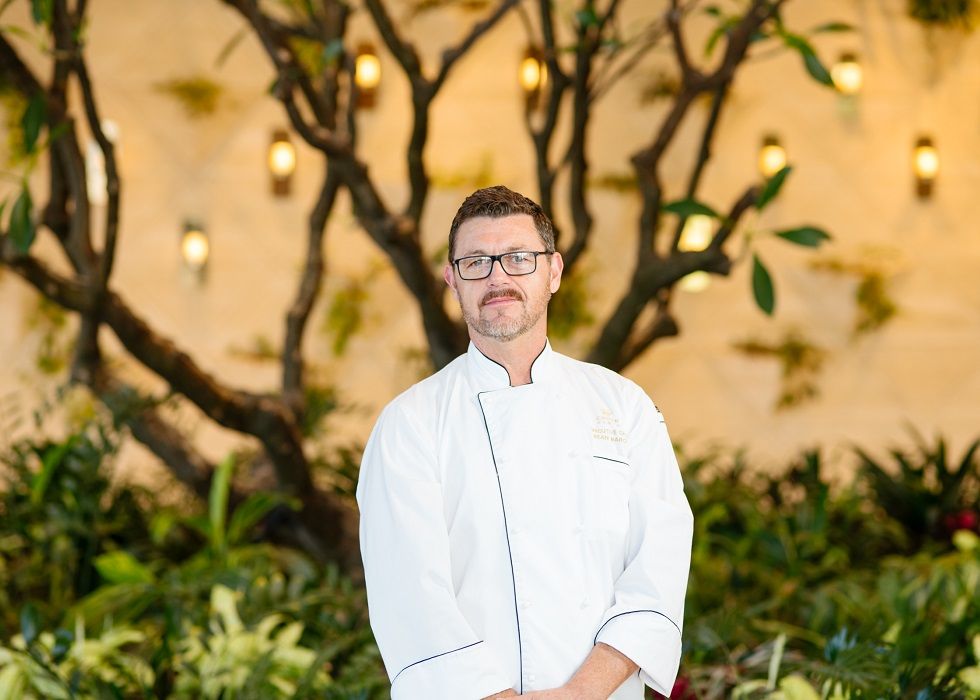 Testimonials
Helping bring your vision to life
Your wedding celebrations should be enjoyed without doubt. To help bring your vision to life, read our past Crown Perth hotel wedding guest testimonials. Be sure to take note of photography, videography and floral event stylists that inspire you, as they may be available upon request for your celebration.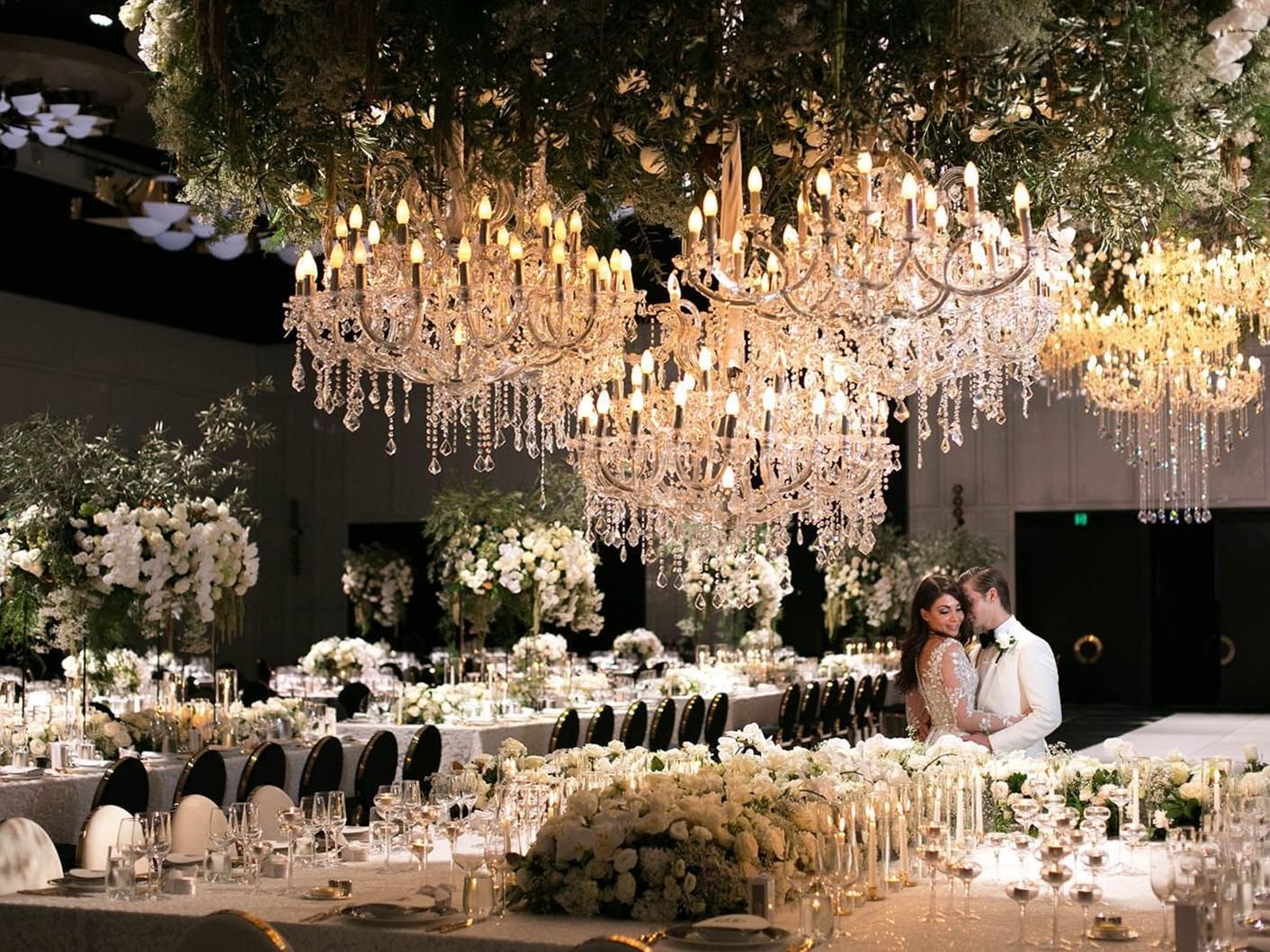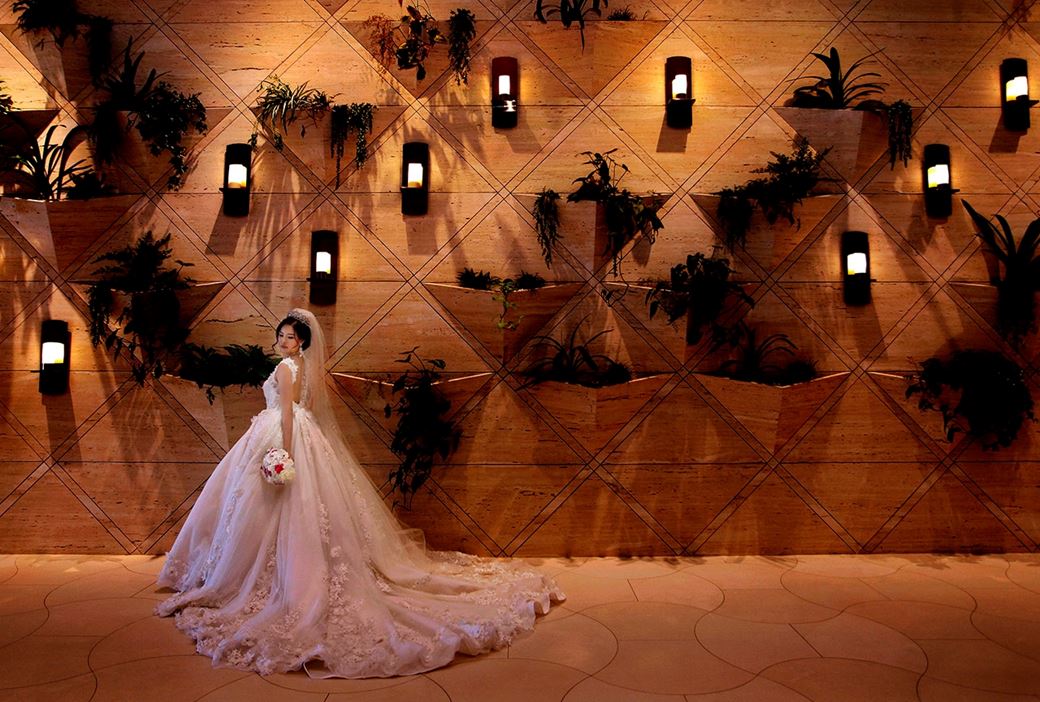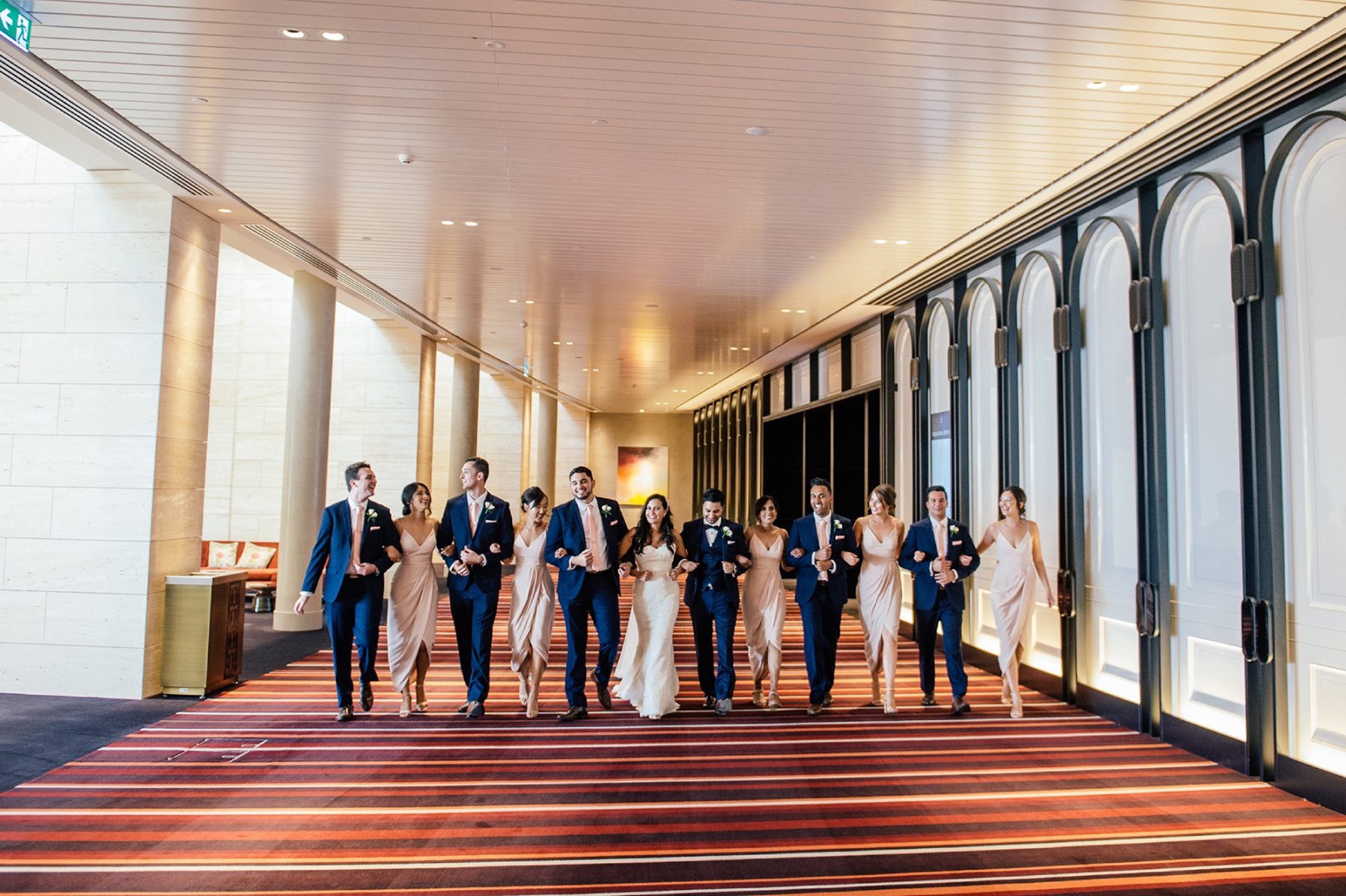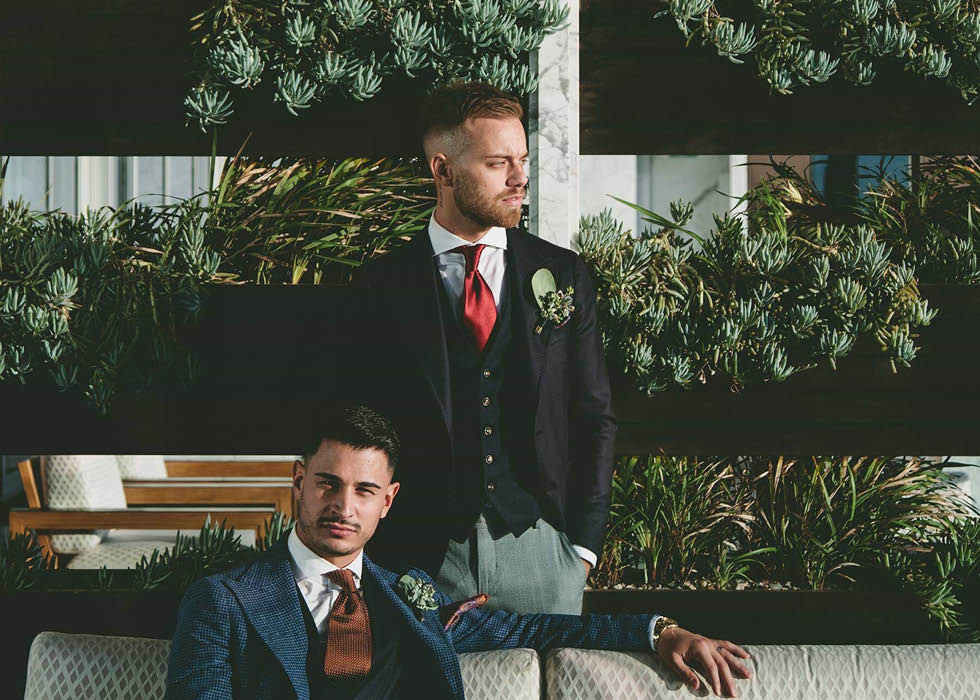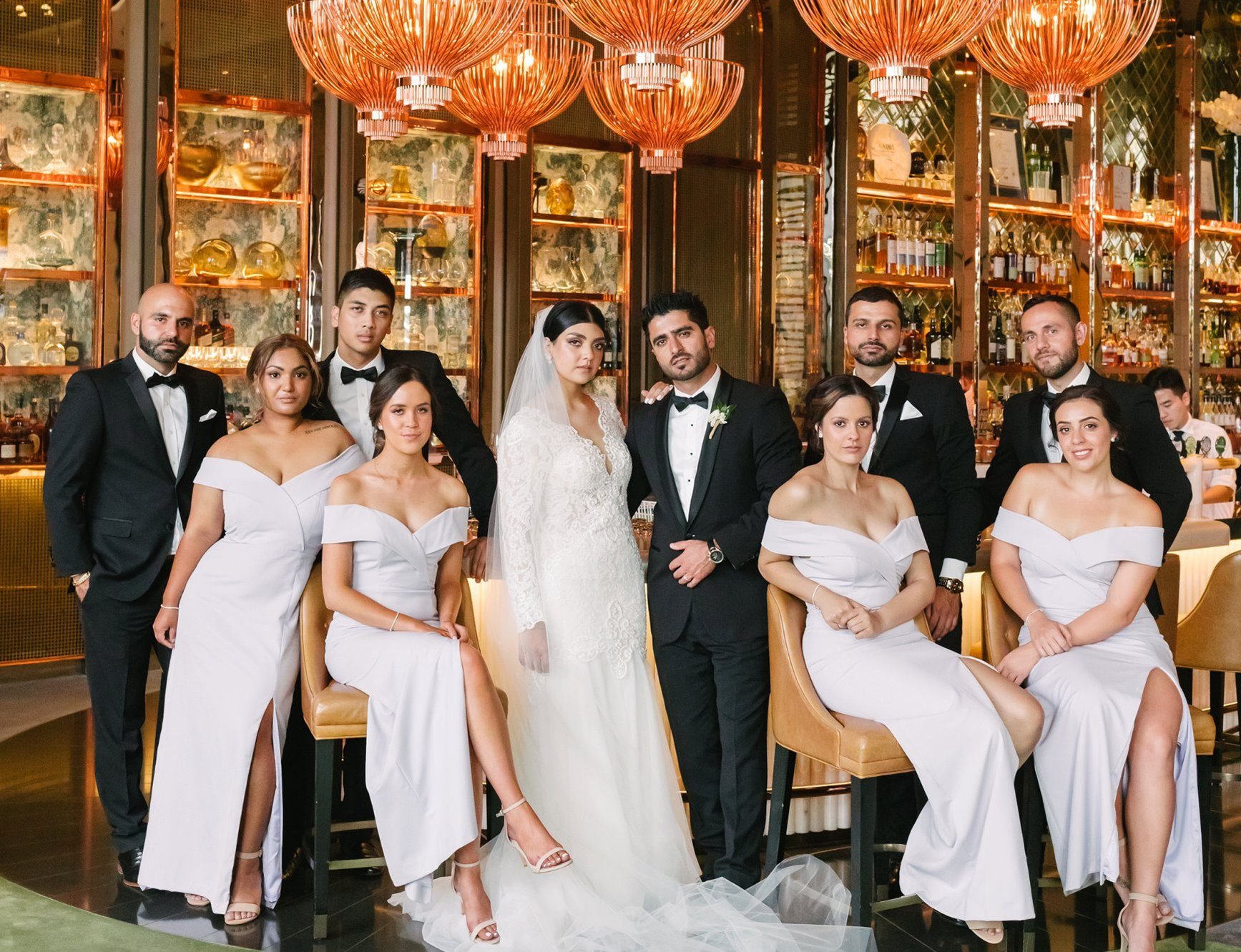 FAQS
Have a question for us?
Have some questions? Read through Crown Perth's hotel wedding FAQs to find answers to common questions. If your question has not been answered, reach out and contact an event specialist below.
Can I create my own menu?

Crown Perth's team of international chefs will be delighted to tailor make a special menu for you and your guests. Surcharges may apply.
Can I sample the menu items before the wedding?

Yes, we offer a complimentary menu tasting for two guests for weddings with 130 guests or more (set plated menus only). Menu tastings are available for weddings for less than 130 guests however standard menu pricing applies. Limited tasting dates and times apply. Discuss further with your Event Manager.
Do you cater for children and crew?

At Crown Perth we do offer special menus for children depending on their age. Crew meals options include a main course (chef's selection).
Is it possible to provide special dietary meals?

Yes, Crown Perth will accommodate those guests with special dietary requirements where possible. Please discuss with your Event Manager.
Does Crown cater for halal provisions?

Crown Perth is unable to offer halal certified meals. Whilst some items and ingredients used in our dishes may happen to be halal certified, we are not able to provide fully certified halal meals.
What are the dimensions of a long wedding party table?

Our wedding tables are made up of long trestles table which seat two people per table. Depending on the numbers of guests you have at your table will determine the length. Discuss further with your Event Manager.
What are the dimensions of the cake table?

We provide a 4 ft round, white skirted cake table, however a square cake table is available upon request.
What size are guest tables?

Our guest tables are 6ft round banquet tables and can accommodate up to 10 guests per table. Should you require a large 12 seater table please discuss with your Event Manager.
How big is the stage and dance floor?

Our stage and dance floors are constructed to suit your needs. Your Wedding Event Manager will work closely with you to create a floor plan with a dance floor suitable for your guest numbers and room layout.
Can we have our ceremony at Crown Perth?

Yes, please make enquiries with your Wedding Event Manager.
Can I have wedding photography taken on premises?

Yes, Crown Perth has exclusive on site locations for your wedding photography.
Can we source our own suppliers?

Yes, however we also have a list of Crown Perth's recommended and trusted suppliers for your convenience.
What are the accommodation options at Crown Perth for guests?

Your guests can enjoy the hospitality and comfort of three of the world's leading hotel brands. Experience the 5* luxury of Crown Towers and Crown Metropol Perth or the contemporary and stylish 4.5* Crown Promenade Perth. All hotels are conveniently situated within the entertainment, dining and leisure facilities available at Crown Perth. A discounted rate code and booking link can be obtained on request from your Event Sales Executive (subject to availability).
Is there parking available at Crown Perth for guests?

There is a range of free, paid, undercover and open car parks at Crown Perth, including over 3,600 free parking bays available across the resort. For full details on car parking rates and options, please click here.
Contact us
Contact our event specialists
Ready to begin planning your wedding or have questions you need answered? Contact Crown Perth's event specialist for further information.