What's on
Explore shows at Crown Theatre
Experience world-class and international productions right on your doorstep at Crown Theatre. There is something for everyone, with an exciting selection of upcoming musicals, concerts and live theatre shows.
Before & after the show
Pre & post-show dining
Make your next experience at Crown Theatre unforgettable by soaking up the pre-show excitement or sharing post-show reviews at one of Crown's restaurants and bars.
Bookings are limited, so plan ahead and book in advance for the best availability.
seating plan
Find the best seats in the house
Crown Theatre is the ultimate venue for world-class performances and major theatrical productions in Perth. It features an impressive two-tiered auditorium with seating for up to 2,300 people.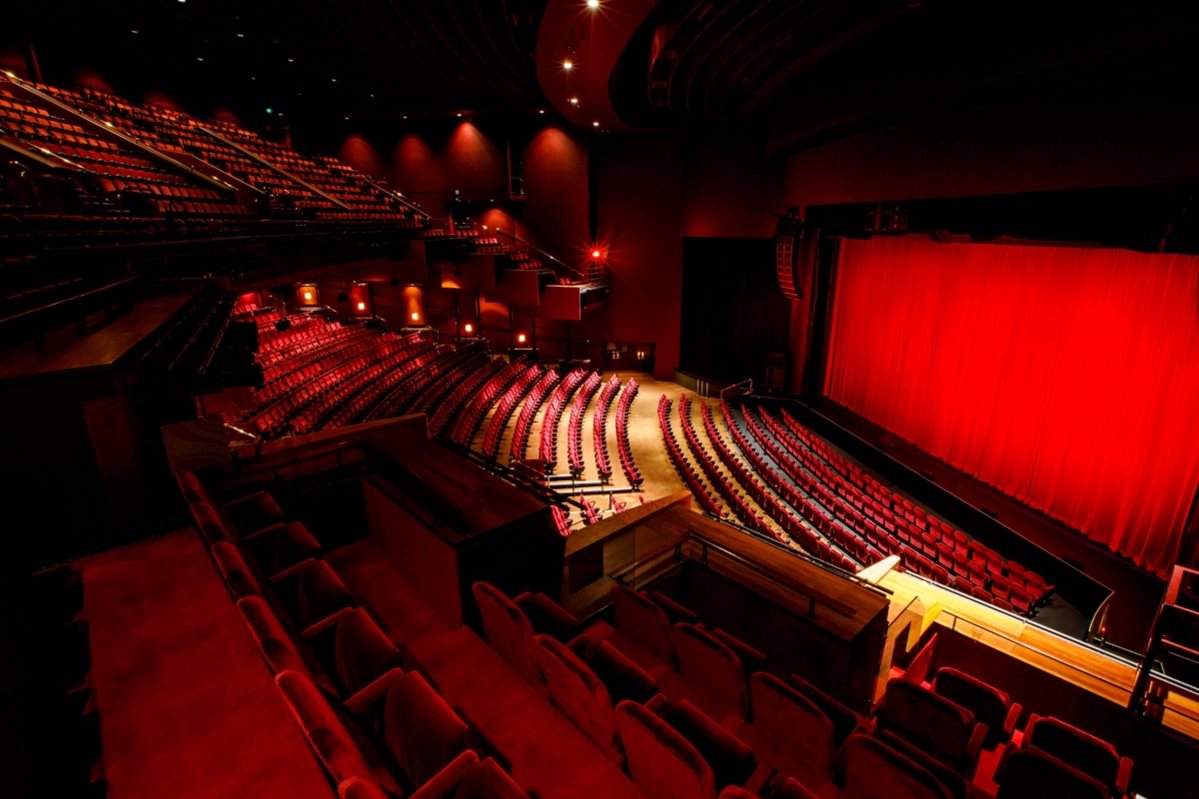 FAQs
Plan your visit
Find out more venue information about Crown Theatre.
What are the Conditions of Entry to Crown Theatre?

Conditions of Entry apply to all ticket holders and guests attending events at Crown Theatre. It is a condition of each ticket that at the time of attending Crown Theatre for the event, each ticketholder must comply with the Crown Theatre Conditions of Entry. Crown Theatre Conditions of Entry are subject to change without notice. Unless otherwise required by law, refunds for tickets will not be provided as a result of changes to conditions of entry to comply with applicable legislation. Exchange and refund policies vary between shows.

You can find the full Crown Theatre Conditions of Entry here.
How do I purchase tickets?

Ticketmaster is the only authorised ticket seller for Crown Theatre events. We strongly recommended that you only purchase tickets via Ticketmaster to ensure you receive a legitimate valid ticket. Ticketmaster and Crown do not recommend the on-selling or purchasing of tickets through unauthorised third party sellers. If you purchase tickets from another source you risk that these tickets are invalid and you may not gain entry into the performance.

Tickets can be purchased via Ticketmaster online at www.ticketmaster.com.au. To book in person, visit the Crown Theatre Box Office on Monday to Friday between 9am to 5pm. Please note on the day of a performance, the Box Office opens 2 hours prior to the performance time
Where can I find parking?

There is a range of undercover and open air carparks at Crown, including 50 accessible ACROD parking bays.

Optus Stadium events:

On Optus Stadium event days, we encourage you to plan ahead for your visit to Crown and use public transport where possible. Road closures are expected in the area which may affect traffic and your regular journey. We recommend arriving early to theatre shows to secure your preferred parking location and avoid show lockout periods.

See here for further information about parking, taxi ranks and public transport.
What accessible seating and mobility access is available?

Wheelchair Seating and Purchase:

A limited amount of accessible seating bays are available in the Lounge area of the Theatre (not available in the Dress Circle). Patrons who require wheelchair seating can either book online (selected performances only), contact Ticketmaster Accessible Bookings on 1300 446 925 or accessibletickets@ticketmaster.com.au, or visit the Crown Box Office in person during business hours to purchase tickets. Those patrons wishing to use a companion card with the booking must be able to present the valid card at the box office upon ticket collection.

All seating subject to availability.




Wheelchair Access:

Wheelchair access to the venue is via ground level (Theatre Door 2). Disabled access toilets are also located on the ground floor. Crown Theatre does not have wheelchairs available for hire. Access to the majority of Theatre seats does require the use of steps/stairs. Please review the seating map applicable to the performance you are attending prior to arrival.




Frames, Walkers and Crutches:

Frames and walkers cannot be used on the steps or remain in the auditorium. Patrons with crutches may bring them into the auditorium but they must be stored under the seats and not in any of the aisle areas. Alternatively, crutches can be stored by staff during the performance. Crutches are not permitted in a GA standing section of a performance. Please note Crown Theatre may not be able to relocate patrons who cannot reach their seats on the day of the performance. There are lifts and escalators in the foyer areas of the Theatre to assist patrons in accessing Level 1 or Level 2.




Hearing Loop:

For people with hearing disabilities, a hearing loop is incorporated in specific sections of the Lounge seating area. It is recommended to select seating as close as possible to the main centre aisle to obtain the full effect of this facility. The hearing loop does not extend the to the Dress Circle seating platform and is not suitable for the front rows located on the flat level of the auditorium.




Accessible Ticketing:

If you have accessible booking requirements please contact Ticketmaster Accessible Bookings on 1300 446 925 or accessibletickets@ticketmaster.com.au. This email address is reserved for patrons with accessibility requirements and companion card holders. If emailing, please ensure you include the Event Name, Venue, Date and Time along with your contact details.
Is food and beverage available at Crown Theatre?

Light refreshments including alcohol and snacks are available from Theatre Bars located on Ground level and Level One. Please note cashless payment is preferred. For the safety of all patrons, hot beverages and glassware are not permitted into the auditorium. Outside food and beverage cannot be brought into Crown Theatre.
What is the seating plan?

The Crown Theatre auditorium features Lounge (downstairs) and Dress Circle (balcony) seating.

The standard layout includes a central and two side aisles. Rows AA-D are on a flat surface, Rows E-G are slightly elevated and Rows H –Z are elevated and raked. On most occasions an interactive seating map is available to view and select your seats when booking online via Ticketmaster.

You can view the seating plan here.
Can children attend Crown Theatre?

Each show has its own children policy; please refer to the Babes in Arms policy for each show. As a general guideline, patrons 2 years of age or younger can enter the auditorium and sit on the lap of a parent or guardian during the performance. They must not occupy a seat. In some cases, the child may be required to get Babes in Arms ticket from the Box Office prior to entry.

If the child becomes restless or causes a disturbance to surrounding patrons, Crown Theatre along with producers of the show may request they leave the auditorium until they are settled. Please note some shows do stipulate that everyone regardless of age must have a paid ticket, so please check the website for more show specific information.




Strollers, Prams, Boosters & Seating:

Strollers, prams and capsules are not permitted in the auditorium and can be stored outside in the designated foyer space. Booster seats are available at nominated door entries into the Theatre. They cannot be pre-booked and are subject to availability. Booster seats are not available for children who have seats in the Dress Circle. You may bring a small personal cushion if required.
What is the camera policy?

Each show has its own camera policy which may limit or exclude the use of cameras or recording devices, including smart phones. The Crown Theatre policy does not permit professional cameras with a detachable lens that exceeds 55mm. Crown Theatre and show producers reserve the right to ask a patron to delete any footage found to be in breach of the camera and recording policy. Selfie sticks are not permitted inside the auditorium.